LOUDON COUNTY COMMISSION APPROVES CONTRACT WITH PRIORITY AMBULANCE
January 6, 2015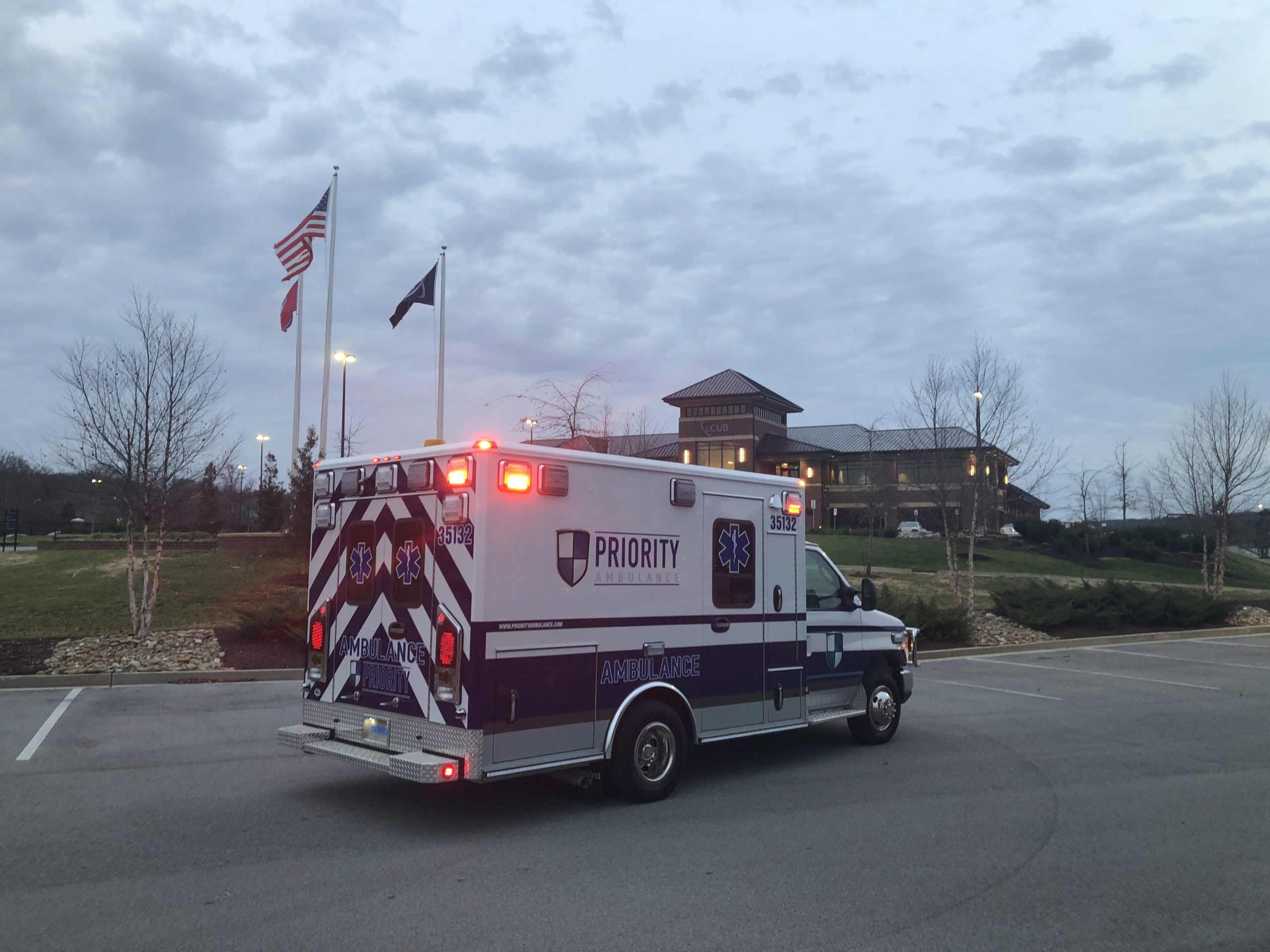 Loudon County Commission unanimously approved a contract with Priority Ambulance for exclusive emergency and nonemergency service to the county at the commission's regular meeting Monday. The contract goes into effect immediately with Priority Ambulance staff and ambulances already in place to provide service.
"Priority Ambulance already is integrated with our first responder network and will continue to provide excellent emergency ambulance service to our county," Loudon County Mayor Buddy Bradshaw said. "The company has shown a real commitment to serving our community with excellent patient care and customer service, as well as participating in community events, spearheading health initiatives and investing in local organizations. We are pleased to be able to strengthen and expand our partnership."
In a specially called meeting Dec. 15, Loudon County Commission voted unanimously to accept Priority Ambulance's proposal to be the exclusive emergency and nonemergency ambulance services provider, pending final contract approval at Monday's meeting. Priority Ambulance's proposal was evaluated by the purchasing and budget committees before being recommended by the full County Commission.
In April 2014, the cities of Lenoir City and Loudon selected Priority Ambulance as the exclusive emergency and nonemergency services provider.Preview
"This contract will standardize ambulance service across the county and create more cohesive medical care for our residents," Bradshaw said.
After an initial six-month contract period, Priority Ambulance will sign a five-year agreement with the county to align with the contracts with the cities of Loudon and Lenoir City.
Priority Ambulance has committed six new, state-of-the-art Mercedes-Benz advanced life support (ALS) ambulances, as well as a four-wheel drive critical care ambulance for emergency and inter-facility transports. Three ALS ambulances will be staffed around-the-clock, and one ALS ambulance will be staffed 12 hours a day during peak hours.
Priority Ambulance's Loudon County headquarters will be located at the Loudon County ambulance operations center at 115 Sugarlimb Road and will serve the county from three substations located in the communities of Lenoir City, Loudon and Antioch.
As part of its agreement, Priority Ambulance also will continue to provide free standby service for sporting events, festivals, parades and other community events; host free CPR, first-aid and public safety classes for the community; and purchase and place automated external defibrillators (AED) in government buildings and public spaces.
Priority Ambulance's Loudon County management team members are lifelong residents of the county with decades of experience overseeing ambulance services throughout East Tennessee. Dennis Rowe, director of operations in East Tennessee, has nearly 40 years of experience in emergency medical services in the region, and Priority's Loudon County EMS director, Jennifer Stanley, has served the county for more than 16 years.
"We are grateful to the Loudon County Commission and to county residents for placing their trust in our people to provide efficient, top-quality patient care when it matters most," Rowe said. "The majority of our EMTs and paramedics call Loudon County home. We are committed to serving our friends and neighbors with the best equipment, vehicles and training available."
Loudon County represents Priority Ambulance's first countywide emergency ambulance contract in East Tennessee.
About Priority Ambulance
Based in Knoxville, Tenn., Priority Ambulance provides the highest level of clinical excellence in emergency and nonemergency medical care to the communities it serves. Throughout its national service area, more than 500 highly trained paramedics, EMTs and telecommunicators staff state-of-the-art ambulances with the latest medical equipment and technology.
Priority Ambulance provides emergency and nonemergency medical transport options in East Tennessee to Knox, Loudon and Blount counties. Priority Ambulance also operates in Utica, N.Y., as Kunkel Ambulance and Trans Am Ambulance in Olean, N.Y. Operating as Shoals Ambulance in Alabama, the company serves Lauderdale, Colbert and Franklin Counties and the greater Birmingham metro area in Alabama. In the Greater Indianapolis area, Priority Ambulance has a signed letter of intent to purchase Seals Ambulance.