Priority Ambulance awarded new contract for 9-1-1 ambulance service with Cocke County, Tennessee
May 20, 2022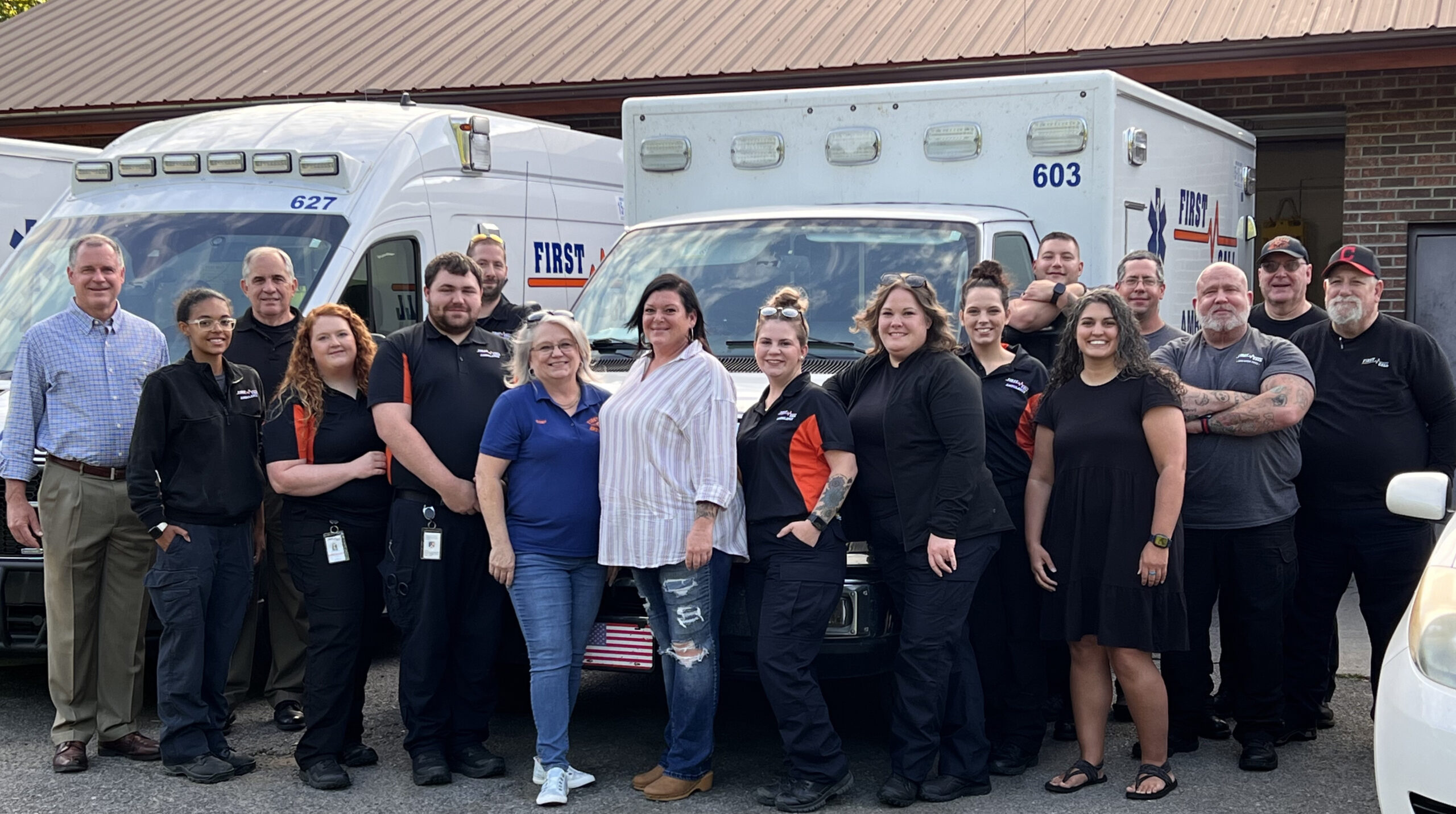 The Cocke County Commission voted Monday to award Priority Ambulance a new contract to provide exclusive emergency and nonemergency service to the county.
The vote approves a new contract with an initial term of three years that goes into effect July 1 with the possibility of an additional five-year renewal.
Nashville-based First Call Ambulance has served the community with 9-1-1 service since 2012. In October 2021, First Call was purchased by national ambulance company Priority Ambulance, the largest ambulance service provider in Tennessee headquartered in nearby Knox County. The new contract was award to Priority Ambulance and will be managed within its East Tennessee operations, which currently includes 911 service to Loudon County and interfacility service in Knox and Blount counties.
"We are grateful to Cocke County for the trust that it has placed in us as its new ambulance service provider," said Priority Ambulance Vice President of East Tennessee Operations Rob Webb. "With the new contract, Priority Ambulance will add emergency resources to the community and establish a sustainable foundation for high-quality ambulance services in Cocke County."
Beginning July 1, Priority Ambulance will staff four ambulances during peak daytime, weekday hours when demand for 911 services is highest – an increase from current staffing levels. The system will also include paramedic supervisors in a quick response vehicle to assist with first response in the county. Priority Ambulance will bring in new ambulances throughout the contract term, and all ambulances in Cocke County will feature the Priority Ambulance brand and logo.
"Priority Ambulance brings an experienced leadership team, a strong regional support structure and a commitment to local community service," said Webb. "Our East Tennessee team is ready to support the Cocke County employees in implementing the new programs, vehicles and technology in our proposal."
EMTs and paramedics currently working in the system will continue to serve their community with a seamless transition to Priority Ambulance. The current EMS Director Lindsay Ellison will also continue in the system.
Priority Ambulance is now hiring for EMTs, paramedics and paramedic supervisors to fulfill the upgrade to the EMS system. The company is also accepting applicants for a paid training opportunity. Cocke County residents can apply for an accelerated EMT Academy program that requires no previous EMS experience and will prepare the student to take the National Registry exam for EMT-Basic licensure. Interested individuals should visit www.priorityambulance.comTN.com/careers for more information and to apply.
About Priority Ambulance:
Priority Ambulance is the largest ambulance company operating in East Tennessee. The company is headquartered in Knoxville, with operations serving hospitals and health care facilities in Knox and Blount counties and exclusive 911 emergency ambulance services in Loudon County. Today, the Priority Ambulance of East Tennessee team has grown to a 25-ambulance fleet with 175 employees proudly serving our patients and customers. For more information, visit www.priorityambulanceTN.com.
Priority Ambulance is a member of a national family of ambulance companies. For more information about its national footprint, please visit www.priorityambulance.com.
Photo caption: Priority Ambulance East Tennessee leadership and First Call Cocke County EMS staff attend the Cocke County Commission meeting on Monday, May 16. At that meeting, the Commission awarded Priority Ambulance a new contract for exclusive emergency and nonemergency services in the county to start July 1, 2022. First Call joined the Priority Ambulance national family of companies in October 2021.